TIRED OF REWINDING? – Let us digitize your old sound recordings. You won't believe how much better they'll sound, and your new CD will last forever.  
ABC Photo can convert any non-copyrighted recording to a disk:
Audio tapes: standard and mini-sized cassettes

Phonograph records: 78s, 45s, 33s

Reel-to-reel tapes
EASY TO HEAR AND PLAY – What about all those crackles and hisses? Our noise reduction technology will restore your listening pleasure. Plus, your new CD will be easy to play on today's equipment — good luck finding a cassette player these days.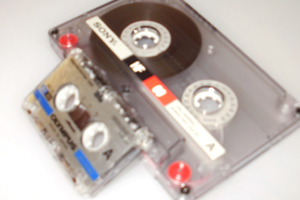 Don't delay: Old tapes are deteriorating fast and more likely to break every time you play them. Often we can fix them, but it's best to digitize ASAP.
ASK THE LOCAL EXPERTS – Not many places in western Pennsylvania are capable of audio digitizing. ABC Photo has years of experience and will make your old audio tapes sound great.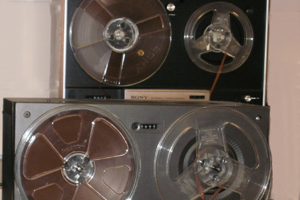 Questions? Call today for a free, expert consultation: 724-934-1118.
Or just gather up your tapes and come see us — we are conveniently located in the North Hills of Pittsburgh, close to I-79.