EXPERIENCED FRAMEMAKERS — Display a diploma. Preserve a portrait. Show off a collection, a sports jersey, a child's drawing.
For any project, you will find the perfect frame, mat and glass at ABC Photo. Choose from hundreds of options with the expert guidance of our experienced staff.  
Why Should I Choose a Custom Frame?

One-of-a-kind display for your photos, artwork, memorabilia

Choose exactly what you want

Expert guidance on colors, frame style, materials

Highest-quality materials

Largest selection

No "forced fitting": size of art determines size of frame and mat

Wired and ready to hang

Preserves items for generations
How much do custom frames cost?
Less than you probably think. Each project is individually priced, and ABC Photo will work with you to create a frame that enhances your artwork and fits your budget.
CUSTOM FRAMING EXAMPLES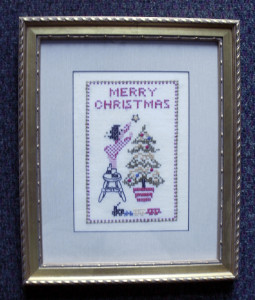 Framing Embroidery and Other Textiles
Any type of needle art can be framed: embroidery, needlepoint, crewel work, quilts, lace, latch hook and more.
First we gently stretch the fabric on a board, smoothing out any wrinkles or unevenness.
Glass must lay flat against the fabric to protect against dirt and moisture.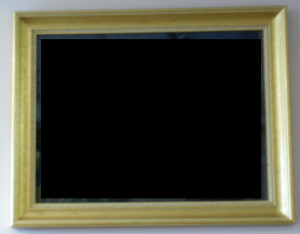 Framed Mirrors
Bring us any mirror and we'll frame it. Or, bring an existing frame and we'll insert a mirror into it.
We handle any size mirror up to 12 feet by 12 feet.
Traditionally used in foyers and baths, mirrors now are hung everywhere in the house to lighten and visually enlarge a room. Try using a framed mirror in place of a painting or poster.
Extremely ornate frames look great on mirrors, but so do very simple ones, depending on your décor.